Jazz Appreciation Month 2018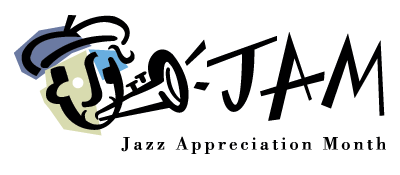 Jazz Appreciation Month ("JAM") was created at the National Museum of American History
to recognize and celebrate the extraordinary heritage and history of jazz.
JAM is intended to stimulate and encourage people of all ages to participate in jazz - to study the music,
attend concerts, listen to jazz on radio and recordings, read books about jazz, and more.
Jazz Appreciation Month 2018: Jazz and Justice
This year, JAM celebrates the relationship between jazz and justice by looking beyond the music to the dynamic ways jazz has played a transformative role in social justice, musician's rights, and equality since its birth in America.
Jazz Appreciation Month is committed to the celebration of and participation in jazz for all.
Look for local ideas to celebrate jazz during April and year-round or visit
http://americanhistory.si.edu/smithsonian-jazz/jazz-appreciation-month/ways-celebrate

Sunday, 29 April, 2018
All Day Event
Categories:
Jazz Appreciation Month
Event Contact Info
Email:
Comments powered by Disqus